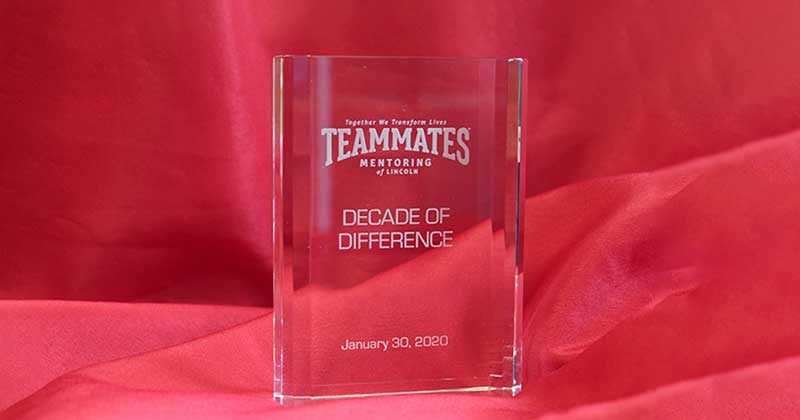 The Decade of Difference Award is presented to mentors upon their 10th anniversary as a TeamMates mentor. This award represents far more than simply a number; it demonstrates commitment, dedication, selfless giving, and caring about the youth they mentor.
We thank and honor this group of mentors who make a positive contribution to our community, one student at a time.
---
2021 Decade of Difference Award Winners
Dan Bauerly
Nancy Becker
Bradley Brodersen
Linda Bushnell
Diane Carlson
Jessica Clark
Don Fritz
Sarah Kelen
Susuan Kirkland
Tom Larson
Linda Markussen
Susy Miller
John Neal
Tara Neal
Justin Petersen
Arlis Plummer
Vicki Roy
Barb Scholz
Laura Schram
Ronald Snyder
Wade Stange
Nicole Tooker
Delmer Vanderbeek
Judy Warren
Edward Zimmer
Shannon Zoucha
To view previous Decade of Difference Winners, please click here.