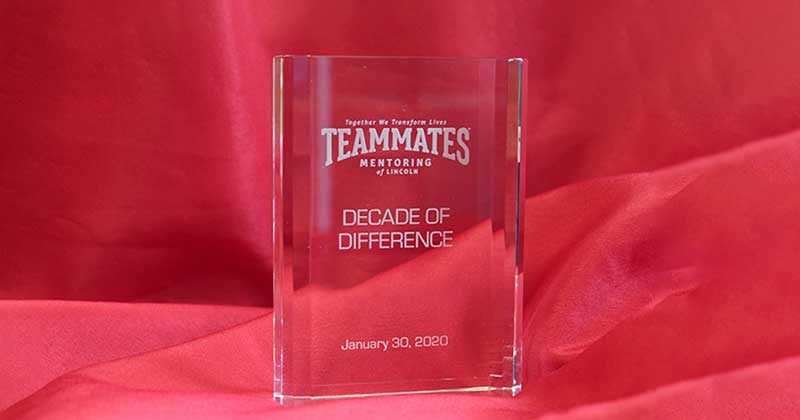 The Decade of Difference Award is presented to mentors upon their 10th anniversary as a TeamMates mentor. This award represents far more than simply a number; it demonstrates commitment, dedication, selfless giving, and caring about the youth they mentor.
We thank and honor this group of mentors who make a positive contribution to our community, one student at a time.
---
2022 Decade of Difference Award Winners
Ken Babcock
Richard Becker
Jeremiah Carlson
Lynne Carroll
Nancy Childs
Jeff Cole
Dean Faubel
Loy Forster
Matthew Gersib
Tyler Harrom
Dr. Steve Joel
Robert Klucas
Cindy Mefford
Jon Paolini
Molly Parde
Ramona Rhodes
Janette Robb
Michael Sinclair
Christopher Sommerich
Jay Stoa
To view previous Decade of Difference Winners, please click here.