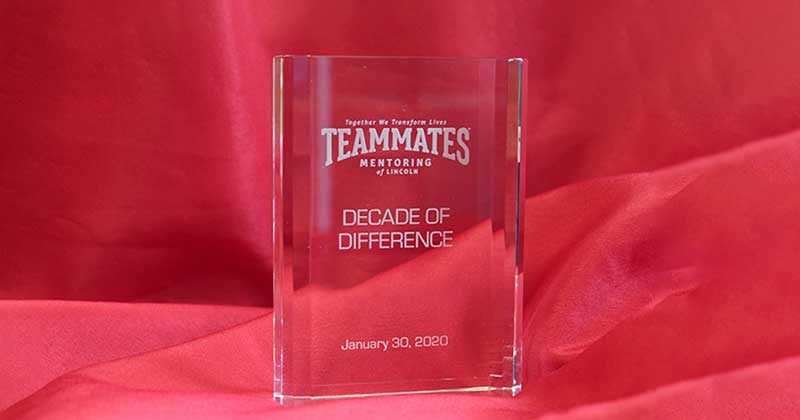 The Decade of Difference Award is presented to mentors upon their 10th anniversary as a TeamMates mentor. This award represents far more than simply a number; it demonstrates commitment, dedication, selfless giving, and caring about the youth they mentor.
We thank and honor this group of mentors who make a positive contribution to our community, one student at a time.
---
2023 Decade of Difference Award Winners
Vicki Biloff
Erinn Criner
Steve Eicher
Janet Eskridge
David Gaines
Stephanie Kinsey
David Lamb
Lynell Placzek
Michael Reinmiller
Laura Salem
Katherine Sanchez
Greg Sharpe
Nicah Stege-Tompsett
Dottie Steinacher
Marla Styles
Russ Uhing
Emily Voss
To view previous Decade of Difference Winners, please click here.