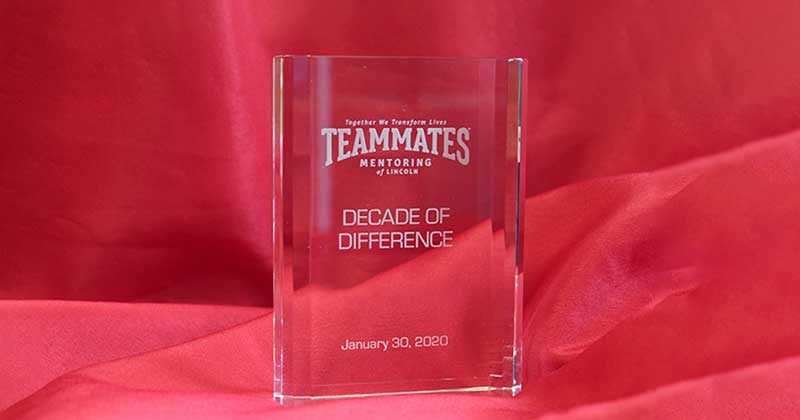 The Decade of Difference Award is presented to mentors upon their 10th anniversary as a TeamMates mentor. This award represents far more than simply a number; it demonstrates commitment, dedication, selfless giving, and caring about the youth they mentor.
We thank and honor this group of mentors who make a positive contribution to our community, one student at a time.
---
2020 Decade of Difference Award Winners
Linda Becker
Roger Bell
Stacey Burling
Amy Cederdahl
Judy Christensen
Ann Diers
Angee Dostal
Andrea Durfee
Michelle Garcia
Robert Greco
Sue Guild
Patty Huguenin
Teresa Ingram
Edwin Kouma
David Krenk
Gretchen Kruse
Michael Longoria
David Lux
Hugh McDermott
Karla Nagengast
Dee Oltman
Myron Peterson
Shelly Peterson
Nate Rutt
Elaine Snyder
Cindy Thomson
Diana Zetterman
To view previous Decade of Difference Winners, please click here.