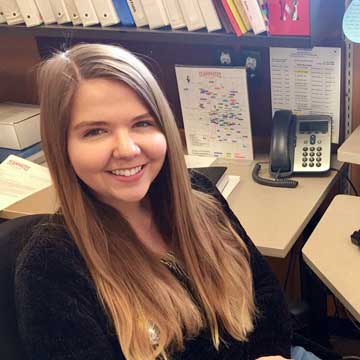 Meredith Cain
Community Outreach Specialist
Meredith is match support specialist to:
Role within Lincoln TeamMates:
My role is pretty varied! I train new and current mentors, but first, I recruit them. You might catch me at a church or community event, sharing how great TeamMates is. I also manage a lot of our communications, like Mentor News, TeamMates of the Month, and media publications. I also help plan events, write grants, and provide match support to ten elementary schools.
Top Five Gallup Strengths:
Empathy
Maximizer
Strategic
Developer
Connectedness
Who was your mentor? What lessons they taught stuck with you?
When I was 12, I was matched with my mentor Susan. She taught me about resilience, independence, and going for your goals. We're still close over 15 years later, and I feel so blessed that we were brought into each other's lives through mentoring. I hope that as a mentor I can make a fraction of the positive impact she's had on me.
What is one of your favorite memories of your own TeamMates match?
My mentee and I usually do some sort of activity together, and this last school year I think we've cultivated her interest in arts and crafts. It has been neat to see her embrace her creativity and try new things with confidence.